The Complete University Guide published its league tables for 2019 recently – but which agriculture courses came out on top?
From farming and forestry to botany and business, there a plethora of qualifications out there for those wishing to train for a career in the great outdoors.
Farm Diversity looks at who topped the table of farming universities:
1. Nottingham University (https://www.nottingham.ac.uk/ugstudy/courses/biosciences/agriculture.aspx)
Not surprisingly No.1, as it's ranked among the WORLD'S top 100 unis – according to the QS World University Rankings. With over 43,000 students, Nottingham holds the Teaching Excellence Framework (TEF) Gold award. And with eight libraries, finding a place to study shouldn't be a problem.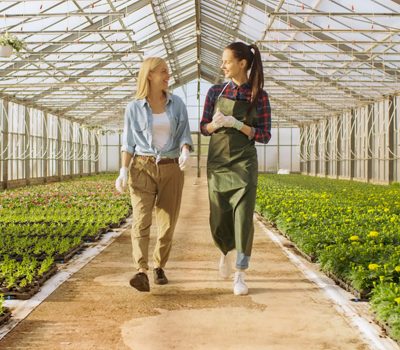 2. Nottingham Trent University (https://www.ntu.ac.uk/study-and-courses/courses/find-your-course/animal-rural-environmental-sciences/fe/2019-20/agriculture)
With the highest entry standards of the top 5, Nottingham Trent has seen significant investment since 2003 and now boasts a top Student Union complex – considered one of the best in the UK. And it is home to a pair of peregrine falcons which you can track on a webcam.
3. Queen's University, Belfast (https://www.qub.ac.uk/courses/undergraduate/agricultural-technology-bsc-d473/)
Achievements in environmental research led to a Queen's anniversary prize for this uni: from the actual Queen Elizabeth herself, whose great-great-grandmother Queen Victoria founded the place. Alumni include TV's Patrick Kielty and radio's Annie Mac – not to mention former president of Ireland, Dr Mary McAleese. Agriculture Technology and Environmental Management are among its courses.
4. Newcastle University (https://www.ncl.ac.uk/nes/undergraduate/agriculture/)
Dating back to 1834, this uni's student union can offer over 200 student societies and sports clubs from sports clubs and subject groups, to cultural interests, politics, and religion. It has a Give It a Go Scheme programme where one-off taster activities are offered to help students choose their calling. Dr Martin Luther King Jr was awarded an honorary degree here, too!
5. Bangor University (https://www.bangor.ac.uk/courses/)
Welsh establishment Bangor includes courses in Forestry Food Security, Doctor of Agriculture and Environment, and Environmental Conservation. Its world-class reputation for research has been proved by studies in forest ecology and management; environmental studies and soil science; agricultural systems; agroforestry; biodiversity conservation; and tropical ecosystems.
Farming grants and scholarships are even available from a variety of sources: for example, The Nuffield Farming Scholarships Fund (http://www.nuffieldscholar.org)
So whether you're considering full- or part-time study, whether you're based here or abroad, there is ample opportunity for study in agriculture, horticulture and wider natural sciences from these top-rated farming universities.
More information here: https://www.farmdiversity.co.uk/education-and-training/top-five-farming-universities-uk